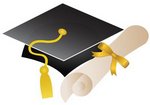 Class of 2017 Calendar of Events
Each class at LCCTC has a Facebook page that will announce various reminders and upcoming events. Many of our students are already utilizing the pages. We would like to invite the parents/guardians to join as well. The page is managed by the advisors to the classes and no information can be posted without approval by the admin to the page unless you are responding to a post already made. We try to maintain a positive outlook here and do not allow any bullying or negative comments to be posted. Any negative or derogatory postings will be deleted and will result in the removal of the person from the page. It may also result in being reported to the school administration for disciplinary action if needed.
The class page is: LCCTC Class of 2017.
March: Prom Tickets Cost $65 each
April: Cedar Point tickets on sale approximate cost $50
Includes admission into the park and a drink all day wrist pass.
Cost of Coach bus covered by the class of 2017
April: Senior Banquet tickets on sale limit of 2 guests per senior. Seniors are free. Guest ticket $20/ ticket. Reservations must be made in advance to reserve a spot and ensure enough food.
April 21: Senior photos due for inclusion in yearbook. Photos must be portrait and emailed to
Please include the name of senior in the subject line of the email. Please feel free to share this with any photographer that you may be using.
April 28 Prom: The New Englander,
3009 New Wilmington Road, New Castle PA
7:00PM - 11:00 PM, dinner and DJ
Promenade: LCCTC café, 5:30 PM (optional)
May 16: Senior Banquet
LCCTC Café $20 per ticket, limit 2 guests per senior. Seniors eat free.
Please make reservations to reserve your spot. All seniors planning to attend must
sign up so that accurate food counts are given.
May: Cap and Gownphotos Date to Be determined...
May 23 & 24: Exit interviews Times to be determined...
May 25: MANDATORY: Senior Meeting at LCCTC 9:00 AM
Distribution of Cap and Gowns
Senior Breakfast: Cost: Free Seniors attend only. LCCTC cafe.
May 26: Senior Trip: Cedar Point, One Cedar Point Drive, Sandusky Ohio 44870
Leave LCCTC @ 8:30 AM
Leave Cedar Point @ 9:00 PM
May 30: Graduation Practice MANDATORY at New Castle High School 9:00 AM
May 31: Baccalaureate 6:30 PM
Christ Lutheran Church, 1302 E Washington St, New Castle, PA 16101
Cost: Free All are welcome. Refreshments to follow.
What is Baccalaureate? This is a church service, in which the class can gather
one last time, for inspirational speeches delivered by various pastors, priests and
ministers in the NC area. This is not a mandatory event, but is encouraged and
enjoyed by all who attend. Refreshments to follow.
June 1: Graduation 7:00 PM Graduates arrive by 5:45 PM
New Castle High School, 300 E Lincoln Ave, New Castle, PA 16101
Number of Tickets for Graduation = 8 per graduate. All attendees
must have a ticket in order to attend. No extra tickets are available through the school.
If you need more, please see a classmate.
Class Colors: Black and Baby Blue
Class Flower: Sunflower
Class Song: Thanks for the Memories by Fall Out Boy
Class Motto: "Around here, we don't look backwards for very
long…we keep moving forward, opening new doors and
doing new things, because we are curious and curiosity
keeps leading us down new paths." ~ Walt Disney