---
PROGRAM OF STUDY : COMPUTER AND OFFICE TECHNOLOGY
CIP CODE 52.1201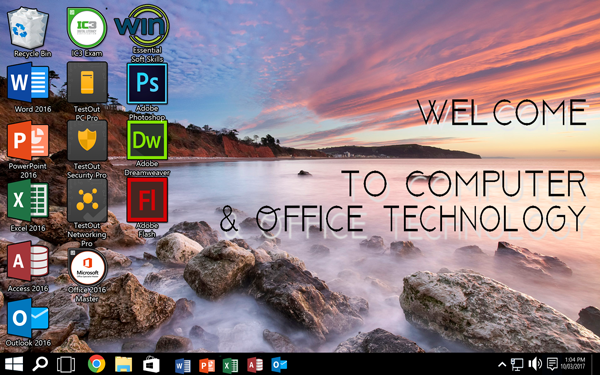 Graphic Designed by Carlee Stoner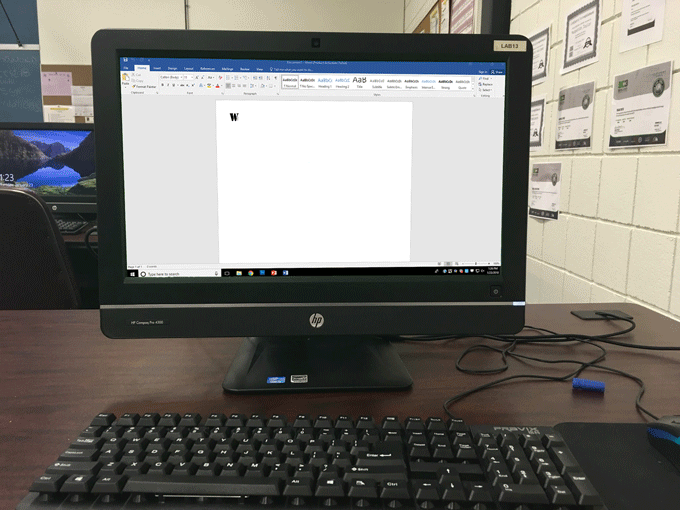 Graphic created by COT student Shay Locke
---
Ms. Lee Ann Gabriel, Course Instructor

Education

: Ms. Gabriel received her Bachelor of Arts Degree in Business from Mercyhurst College. She received her Teaching Certificate in Business/Computer Information Technology K-12 from Robert Morris University.
---
Computer and Office Technology prepares students for positions in one of the fastest growing fields, that of computers.
The student will become skilled in methods of collecting and compiling quantities of information. The curriculum for this course is designed to provide instruction in keyboarding/basic computer operations, data entry operations, computer programming, video game programming, cartoon animation, web page design, graphic design, music video production and MOS/IC3 and PC Pro and Network Pro Certification preparation.

| | |
| --- | --- |
| | |
Students will create documents using Microsoft Office 2016 (Word, Excel, Access and Power Point). Students will have the opportunity to become certified in Microsoft Office and IC3 (Internet and Computing Core Certification). Students will get prepared for occupations in Software and Hardware Applications, Video Game Design and Programming, Computer Programming, Cartoon Animation, Web Page Design, Graphic Design and Music Video Production. Instruction in the use of graphics and coding will be given using Visual Basic software. Students will also use HTML, Java and C++ languages. Students will also enter the world of Multimedia by creating works in Adobe Flash, Dreamweaver, Fireworks, and Photoshop. Internet activities using the World Wide Web will also be a part of this class. Other software and applications and their relationship to science and business will also be included.